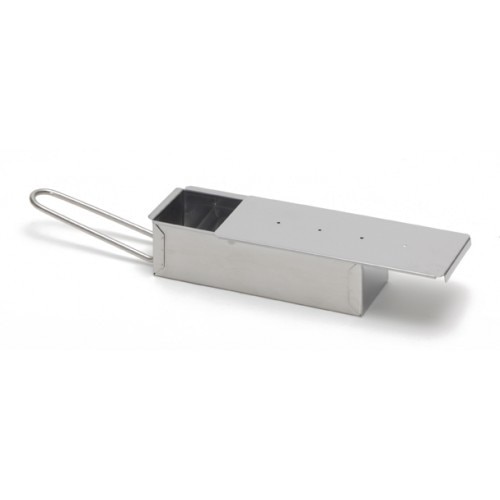 Camerons BBQ Smoke Box
Camerons BBQ Smoke Box. 

The easy way to give your meals a full smokey flavour to enhance the taste of your favourite dish.
Use any flavour of wood chips on the gas or charcoal grill – perfect for smoking fish, steak, ribs, chicken and more. Instruction included. Stainless Steel construction.
For use with wood pellets, chips or dust. Pre-soak wood chips prior to use. 
You can use this in your Grill, BBQ or Pizza oven by loading it with wood pellets or chips and then placing on or near to the heat source.
9.5″x4.25″x3.25″