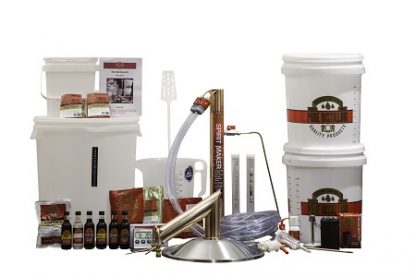 PURE DISTILLIING COMPLETE DISTILLERY KIT
The distillery kit contains everything needed to make a wash ready for distillation and more! The high quality, Australian Made copper reflux Spirit Maker condenser is included to effortlessly deliver the best quality neutral spirit. The Spirit Maker condenser is covered by a 5 year guarantee!
NOTE: PLEASE CONTACT STORE FOR PURCHASE AND FREIGHT COST.