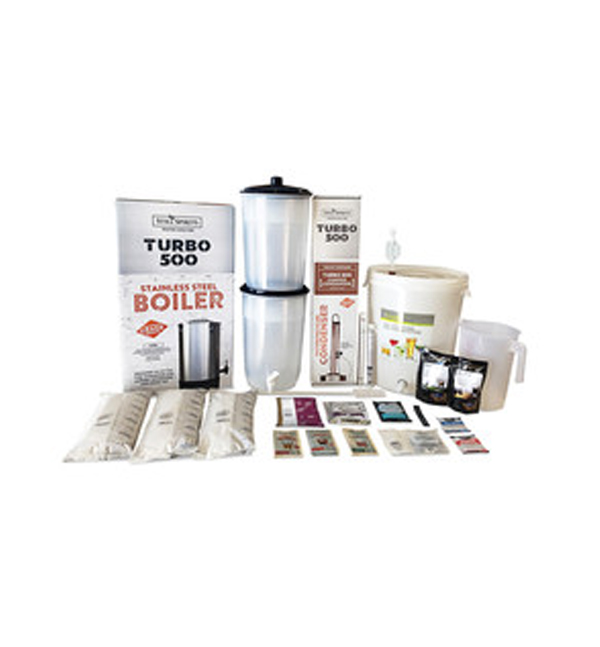 Still Spirits COMPLETE DISTILLERY KIT with STAINLESS STEEL CONDENSER
The Complete Distillery is the ultimate set up for producing quality spirits and liqueurs at home.
This kit comes with everything you need to make high quality spirits just like their commercial favourites.
It includes:
T500 Stainless Steel Condenser
T500 Boiler
6kg Turbo Production Pack
30L Plastic Fermenter complete with Tap, Sediment Reducer, Airlock, Grommet and Stick On Thermometer
EZ Filter
5L Measuring Jug/Collector
50cm Stirring Spoon
Wash Hydrometer
Classic Spirit Essences (5)
Icon Liqueur Essences (2)
Please contact us here for the best shipping price!