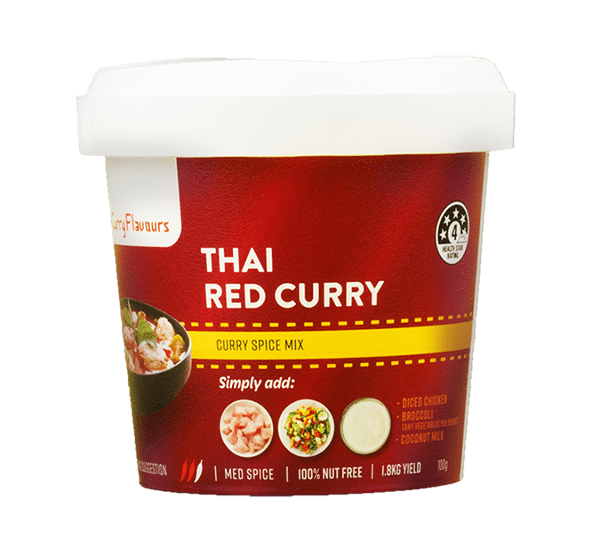 Curry flavours Thai red curry
Thai Red chicken curry is a popular Thai dish consisting of red curry paste cooked in coconut milk with diced chicken. The base for the Thai red curry is traditionally made and blended carefully to release the flavours. The red colouring is derived from dry red spur chillies. The main ingredients include (dried) red chili peppers, garlic, shallots, galangal, salt, kaffir lime leaves, coriander root, coriander seeds, cumin seeds, peppercorns and lemongrass.
This dish normally has a soup-like consistency and is served in a bowl and eaten with steamed rice. Our versions don't have shrimp to make sure Vegetarians aren't left out to try this wonderful delicious coconut dish.