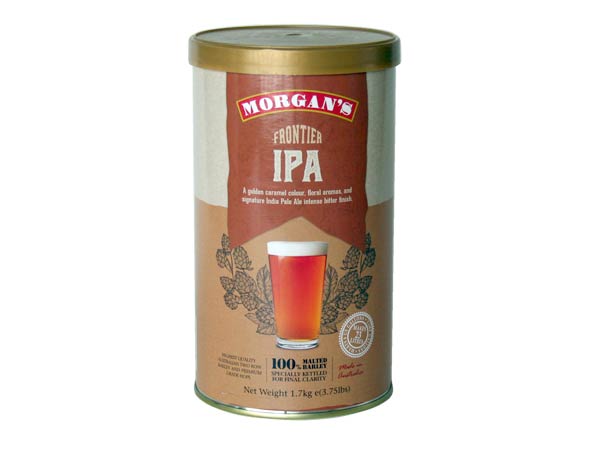 MORGANS FRONTIER IPA
MORGANS FRONTIER IPA
DELIVERING THE BELOVED HOPPY FLAVOUR OF A TRADITIONAL IPA BUT WITH LOWER ALCOHOL CONTENT.
GOLDEN CARAMEL COLOUR, FLORAL HOP AROMA, SIGNATURE INTENSE BITTER IPA FINISH.
BEST BREWED WITH 1KG ULTRA BLEND OR 1.5KG LIGHT MALT EXTRACT.
WE RECCOMEND DRY HOPPING YOUR HAND CRAFTED BREW WITH YOUR FAVOURITE AROMA HOP.
MAKES 20LT.