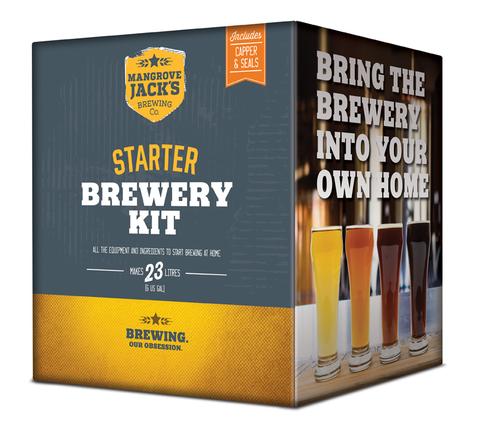 STARTER SERIES BREWERY KIT
ALL YOU NEED TO START BREWING!!!!
A complete set of quality brewer's equipment and specialised ingredients to get you brewing today! Everything you need is in the kit (except bottles). The kit also comes with thorough instructions to make sure you first brew is a success.
Kit makes 23 L of Traditional Series Beer
Equipment Included:
30 L Barrel, Lid, Tap & Stick-on Digital Thermometer
Bubbler Airlock & Grommet
Hydrometer
Brewer's Spoon 39 cm
Copper Tun Cleaner / Detergent
Copper Tun No Rinse Steriliser
Brew Bottler
Sediment Reducer
1 x Standard Brush