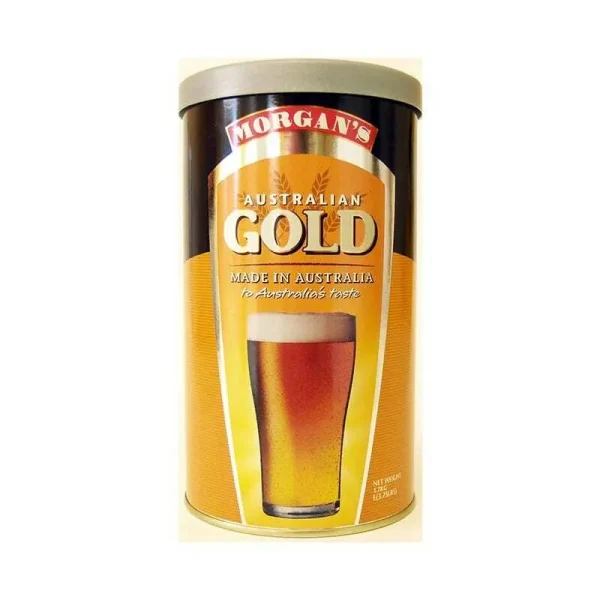 MORGANS AUSTRALIAN GOLD
MORGANS AUSTRALIAN GOLD.
A FULL FLAVOURED MID STRENGHT BEER. CLEAN, CRISP AND FRESH, THE PERFECT BALANCE OF BITTERNESS FOR EASY DRINKING.
MORGANS AUSTRALIAN RANGE OF BEER CONCENTRATES FOLLOWS THE TRADITION OF AUSTRALIAN ICONIC BEER STYLES. FORMULATED TO ALLOW YOU TO PRODUCE THAT GREAT AUSTRALIAN BEER TASTE.
MAKES 23LT.