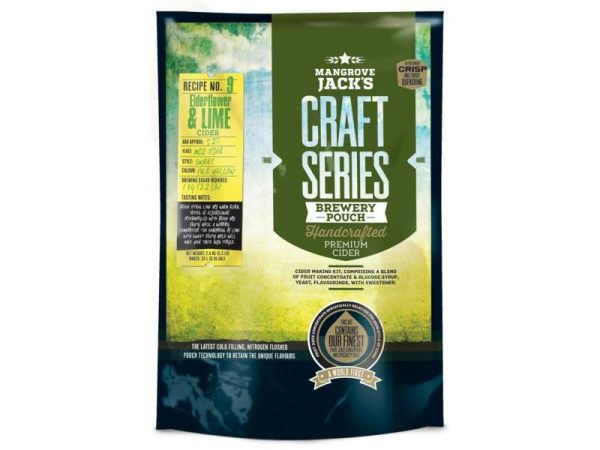 MANGROVE JACKS Craft Series ELDERFLOWER & LIME CIDER
Fresh citrus lime and warm floral notes of elderflower intermingled with fresh and fruity apple.
The sharpness of lime with sweet fruity apple will make your taste buds tingle.
ABV Approx: 5.2%
Style: Sweet
Colour: Pale Yellow
MAKES 23 Litres
1 kg of Dextrose needs to be purchased in addition.